Russian from the first day
Online course for absolute beginners - Level A1

Russian from the first day
Learning russian is a fantastic adventure.
But it's also a long journey that can feel overwhelming sometimes. Let us start this journey together.
You've been wanting to start learning Russian for a long time, but you don't know where to find a good teacher, a proven method of study with adequate material.
"I will help you not just to understand Russian, but to start speaking it easily and without stress".

Our method of learning the Russian language
Read and listen to many dialogs in context.
Gradually repeat key expressions and new phrases and words.
Learning happens in context: without isolated word lists and without excessive grammar analysis. 
You learn to think in Russian and you will start to speak in Russian from the first day.

Bonus: 1 lesson with Ina
This is what the students say after the first lesson.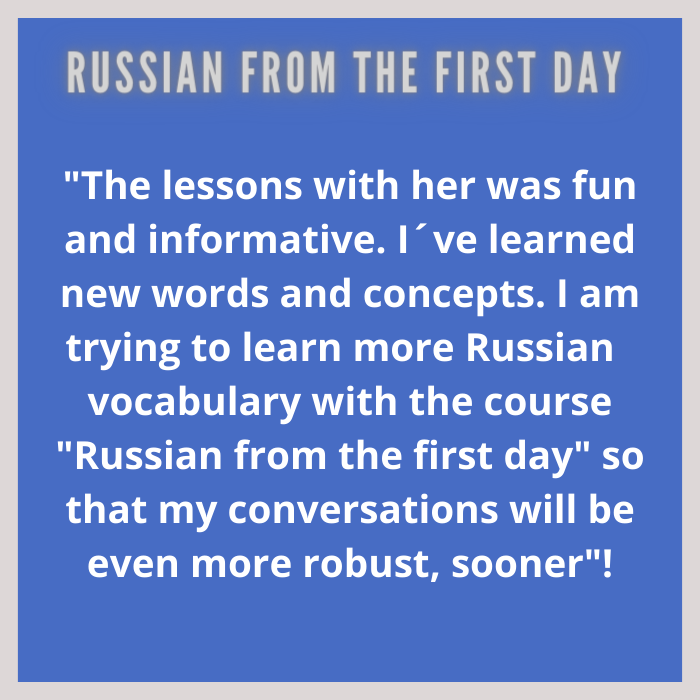 Anna, USA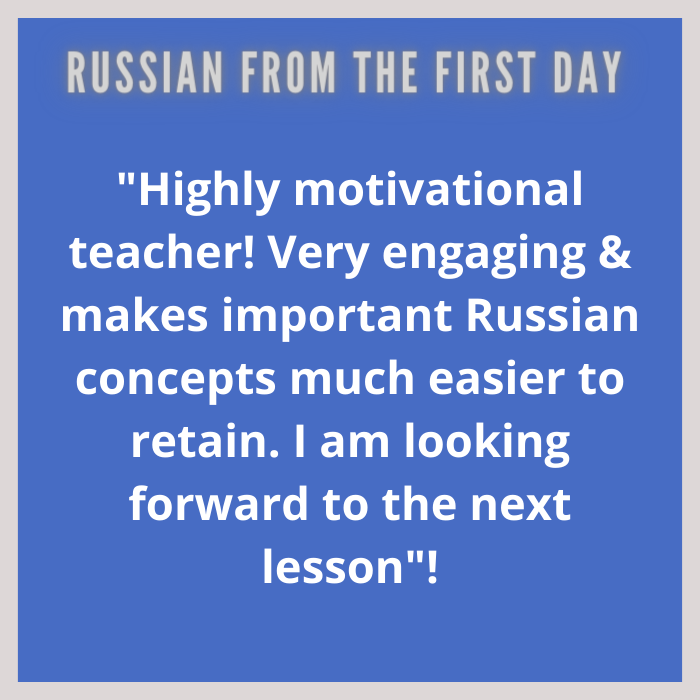 Blaze, L.A., USA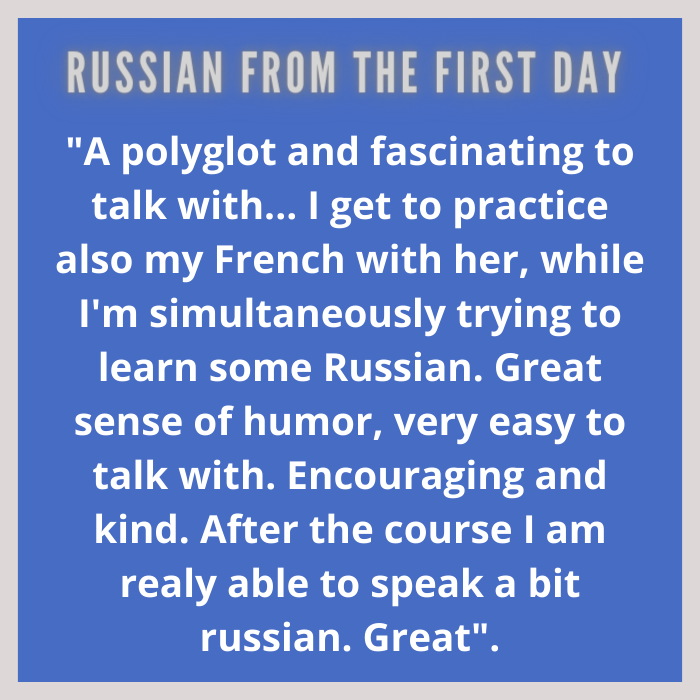 Evan, Peru

Still have doubts? Anyway, for any question, do not hesitate to contact me
HERE!
I will be happy to help you!
Check your inbox to confirm your subscription